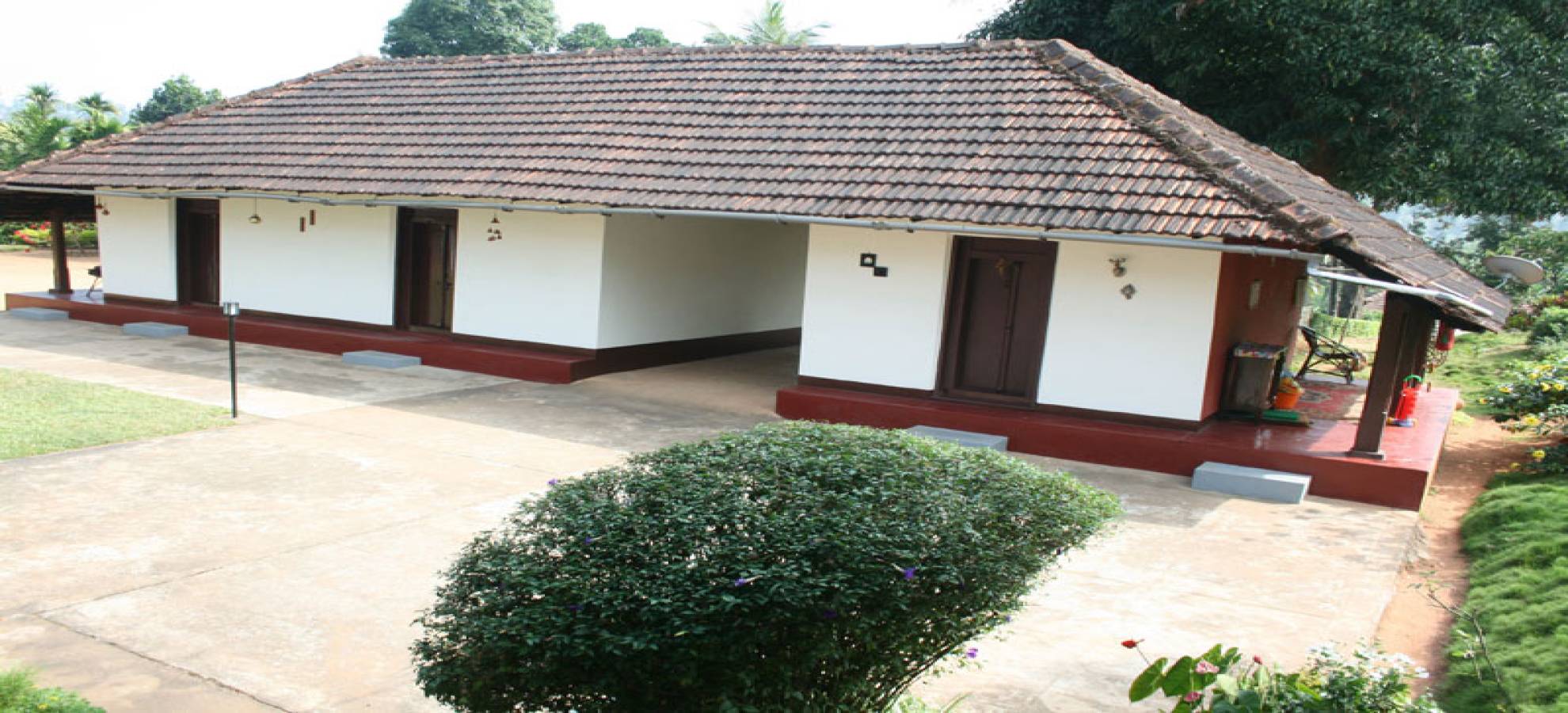 THE JADE
Karnataka, Manchalli & Forest
Description
Set amidst enviable green of forests and spices The Jade, is a heritage Homestay situated in the valley of the Brahmagiri mountain range. The back drop of the hazy Brahmagiri hills, the vast expanse of the paddy fields in the fore ground, the gurgling stream, a bountiful beauty of birds, beasts and biological extravaganza all in the surroundings offer a rare opportunity of shooting with your lens from dawn to dusk are part of the the true paradise for holidayers which offers you a perfect environment to recharge yourself.
The Jade just 10 kms from the Nagarhole National Park which is part of the Nilgiri Biosphere Reserve, 2 kms from the Brahmagiri trekking point, 4 kms from the Iruppu falls and 8 kms from the Wayanad Santuary
Adding to all this is the beauty of the 180 year old kodava (Of Coorg)home which is retained without losing its charm and regality.What you can look forward to is adding to an authentic experience of culture and hospitality of the kodava family to the fullest and not to forget the scrumptious food.
The Jade has scope for a lot of activities. Every season has something to offer, whether it's a group, family or honeymooner, you are sure to enjoy the peace and unique charm of this place.
The below activities can be organised on request and extra charges:
Rafting
Safari
Trekking
Bird Watching


The Jade has 5 rooms with attached bath and all the modern amenities. All rooms are overlooking the beautiful manicured garden.
It also has a private river flowing through the bamboo grooves and is safe and relaxing for anyone who wants to take a dip or do traditional fishing with nets.
Following are the facilities provided.
Plantation Visit
Nature Walk
Play area for Kids
Play yard to play football, shuttle, volleyball etc.
Bedrooms & Bathrooms
Facilities